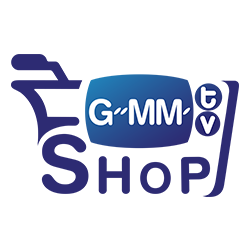 SIGN IN เข้าสู่ระบบ
|
REGISTER สมัครสมาชิก
2GETHER THE MOVIE TOTE BAG | GUITAR
SOLD OUT
กระเป๋าผ้าที่ระลึกจากภาพยนตร์ เพราะเราคู่กัน THE MOVIE
เนื้อผ้าแคนวาสสีขาว สกรีนลายกีตาร์ และโลโก้ เพราะเราคู่กัน THE MOVIE


ขนาด 35 x 40 ซม.
"2gether The Movie" memorabilia - Canvas tote bag
Canvas tote bag from 2gether The Movie made with white canvas fabric, screen printed with "guitar" and 2gether The Movie logo

Size: 35 x 40 cm
In one order, you can order all products with different shipment dates (In stock, awaiting stock or pre-order products). However, all items will be shipped out together based on the farthest availability date in that order. Please check the dates specified in the delivery details again.

For domestic delivery only, we recommend you to separate pre-order items from non pre-order and awaiting stock items for faster delivery.

การสั่งซื้อสินค้าปกติ (In Stock), สินค้ารอผลิต (Awaiting Stock), สินค้าพรีออเดอร์ (Pre-Order) ที่มีกำหนดวันจัดส่งสินค้าแตกต่างกัน สินค้าทั้งหมดที่อยู่ในคำสั่งซื้อเดียวกัน จะถูกจัดส่งพร้อมกันตามกำหนดวันที่ระบุไว้ลำดับสุดท้ายของคำสั่งซื้อนั้นๆ

สำหรับการสั่งซื้อสินค้าที่จัดส่งภายในประเทศไทย แนะนำให้สั่งซื้อสินค้าปกติ (In Stock), สินค้ารอผลิต (Awaiting Stock) และสินค้าพรีออเดอร์ (Pre-Order) แยกออกจากกันคนละคำสั่งซื้อ เพื่อให้การจัดส่งสินค้าปกติเป็นไปตามกำหนด


---
---
© GMMTV SHOP. 2020. All Rights Reserved.