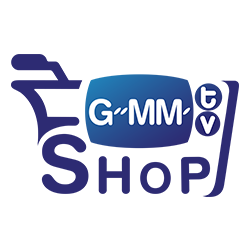 SIGN IN เข้าสู่ระบบ
|
REGISTER สมัครสมาชิก
BABE NECKLACE | A BOSS AND A BABE
สร้อยคอ จี้เลเซอร์คำว่า BABE และสัญลักษณ์ประจำตัวบอส (กันต์) ซึ่งเป็นสร้อยที่กันต์ทำให้เชร์ สวมใส่ให้แทนบัตรพนักงาน เพราะตอนนี้เชร์ ได้เลื่อนขั้นจากเด็กฝึกงานของบอส มาเป็น Babe ของ Boss แล้ว
รายละเอียด:
- จี้เลเซอร์คำว่า BABE และสัญลักษณ์ประจำตัวบอส (กันต์) ขนาด 1 x 2.5 ซม.
- สายสร้อยวัสดุสแตนเลส ความยาว 60 ซม.
วิธีใช้: ใช้สำหรับสวมใส่เพื่อความสวยงาม
The pendant is laser-engraved with the word BABE and Gun's symbol. This is the necklace the Boss wants Cher to wear in place of his employee badge as a way of saying that Cher has been promoted to being the Boss' babe now, and no longer just an intern.
Specifications:
- The word BABE and the Boss's symbol is laser-engraved on the pendant. (1 x 2.5 cm)
- The necklace is made of stainless steel, 60 cm long.
Directions for use: Wearable as accessory
In Stock
จัดส่งสินค้า ภายใน 5-10 วันทำการ | Shipping within 5-10 working days.
In one order, you can order all products with different shipment dates (In stock, awaiting stock or pre-order products). However, all items will be shipped out together based on the farthest availability date in that order. Please check the dates specified in the delivery details again.

For domestic delivery only, we recommend you to separate pre-order items from non pre-order and awaiting stock items for faster delivery.

การสั่งซื้อสินค้าปกติ (In Stock), สินค้ารอผลิต (Awaiting Stock), สินค้าพรีออเดอร์ (Pre-Order) ที่มีกำหนดวันจัดส่งสินค้าแตกต่างกัน สินค้าทั้งหมดที่อยู่ในคำสั่งซื้อเดียวกัน จะถูกจัดส่งพร้อมกันตามกำหนดวันที่ระบุไว้ลำดับสุดท้ายของคำสั่งซื้อนั้นๆ

สำหรับการสั่งซื้อสินค้าที่จัดส่งภายในประเทศไทย แนะนำให้สั่งซื้อสินค้าปกติ (In Stock), สินค้ารอผลิต (Awaiting Stock) และสินค้าพรีออเดอร์ (Pre-Order) แยกออกจากกันคนละคำสั่งซื้อ เพื่อให้การจัดส่งสินค้าปกติเป็นไปตามกำหนด


---
---
© GMMTV SHOP. 2020. All Rights Reserved.