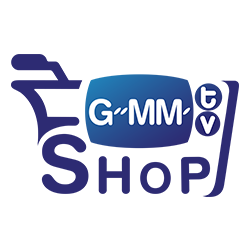 SIGN IN เข้าสู่ระบบ
|
REGISTER สมัครสมาชิก
DVD BOXSET ชอกะเชร์คู่กันต์ A BOSS AND A BABE
ซีรีส์แนวโรแมนติกคอมเมดี้ ระหว่าง กันต์ (ฟอส) บอสสุดเนี้ยบกับเชร์ (บุ๊ค) เด็กฝึกงานปากไว กับความสัมพันธ์แบบลับๆ ที่เริ่มต้นจากแค่กล่อม Boss ให้นอนหลับ จนพัฒนาไปเป็น Babe และความแตกต่างทั้งฐานะ หน้าที่การงาน รวมถึงสังคมกลับกลายเป็นอุปสรรคระหว่างเขาทั้งสองคน ทุกฉากประทับใจและความทรงจำจากในซีรีส์ รวมถึงเบื้องหลังการถ่ายทำที่ฟินจิกหมอนไปกับโมเมนต์ชวนเคลิ้ม ถูกรวบรวมไว้ในรูปแบบ DVD BOXSET ที่มาพร้อมกับของแถมสุดพิเศษที่ควรค่าแก่การสะสม
ใน Boxset ประกอบด้วย
Boxset ขนาด 19.5 x 27.9 ซม.
DVD จำนวน 7 แผ่น รวมซีรีส์ฉบับสมบูรณ์ทั้ง 12 EP (พร้อม English Subtitle) และมิวสิกวิดีโอเพลงประกอบซีรีส์ 2 เพลง พร้อม Behind The Scenes ที่พิเศษสุดๆ เฉพาะ Boxset นี้เท่านั้น
Photobook ขนาด 18 x 26.7 ซม. จำนวน 100 หน้า
Photocard โปสเตอร์ชอกะเชร์คู่กันต์ ขนาด 18 x 26.7 ซม. จำนวน 2 ใบ โดยมี 1 ใบ ที่มีลายเซ็นฟอสและบุ๊ค
Postcard ขนาด 4 x 6 นิ้ว จำนวน 12 ใบ
Exclusive Photocard ขนาด 5.5 x 8.5 ซม. จำนวน 2 ใบ โดยสุ่ม 1 เวอร์ชัน จาก 2 เวอร์ชัน
Paper crafts ภาพการ์ตูน 8 บิต ที่แทนตัว กันต์และเชร์ จำนวน 2 ตัว
A Boss and a Babe is a romantic comedy series about Gun (Force), a neat-freak boss, and Cher (Book), a sharp-tongued intern. Their relationship starts in secret when Cher has to help his Boss sleep, but one thing leads to another, he becomes the Boss' Babe. Still, things remain complicated when they consider their difference in social standings and jobs… Every moment and memory from the series, including the exclusive behind-the-scenes footage that will get you blushing, are all compiled in this DVD Boxset, worthy of your collection.
Included in the Boxset
Boxset (19.5 x 27.9 cm)
7 DVDs: Complete 12 episodes (with English Subtitles) + 2 Ost. Music Videos, and exclusive behind the scenes
Photobook: 100 pages (18 x 26.7 cm)
2 Photocards: with Force's and Book's autographs on one of the photocards (18 x 26.7 cm)
12 Postcards (4 x 6")
2 Exclusive photocards: randomly selected between two versions of the photocards (5.5 x 8.5 cm)
2 8-bit paper crafts of the cartoon version of Gun and Cher
In Stock
จัดส่งสินค้า ภายใน 5-10 วันทำการ | Shipping within 5-10 working days.
In one order, you can order all products with different shipment dates (In stock, awaiting stock or pre-order products). However, all items will be shipped out together based on the farthest availability date in that order. Please check the dates specified in the delivery details again.

For domestic delivery only, we recommend you to separate pre-order items from non pre-order and awaiting stock items for faster delivery.

การสั่งซื้อสินค้าปกติ (In Stock), สินค้ารอผลิต (Awaiting Stock), สินค้าพรีออเดอร์ (Pre-Order) ที่มีกำหนดวันจัดส่งสินค้าแตกต่างกัน สินค้าทั้งหมดที่อยู่ในคำสั่งซื้อเดียวกัน จะถูกจัดส่งพร้อมกันตามกำหนดวันที่ระบุไว้ลำดับสุดท้ายของคำสั่งซื้อนั้นๆ

สำหรับการสั่งซื้อสินค้าที่จัดส่งภายในประเทศไทย แนะนำให้สั่งซื้อสินค้าปกติ (In Stock), สินค้ารอผลิต (Awaiting Stock) และสินค้าพรีออเดอร์ (Pre-Order) แยกออกจากกันคนละคำสั่งซื้อ เพื่อให้การจัดส่งสินค้าปกติเป็นไปตามกำหนด


---
---
© GMMTV SHOP. 2020. All Rights Reserved.