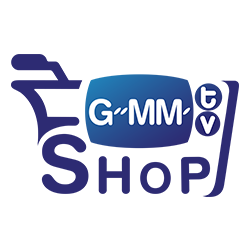 SIGN IN เข้าสู่ระบบ
|
REGISTER สมัครสมาชิก
FISH UPON THE SKY COLOUR CHANGING COLD CUP | แก้วน้ำเปลี่ยนสีปลาบนฟ้า
SOLD OUT
แก้วน้ำเปลี่ยนสีปลาบนฟ้า ของใช้ประจำตัว "หมอก"
สกรีนลายปลาบนฟ้า เมื่อใส่เครื่องดื่มเย็นลงไป แก้วน้ำจะเปลี่ยนเป็นสีน้ำเงิน
วัสดุ : Polypropylene
คุณสมบัติ : แก้วน้ำพลาสติก เปลี่ยนสีตามอุณหภูมิ เหมาะที่อุณหภูมิไม่เกิน 60 องศา, ทนแรงกระแทก, น้ำหนักเบา
ขนาดแก้วน้ำ : 10 x 17.5 ซม. (700 ML)
Fish Upon the Sky colour changing cold cup, Mork's personal item, screen printed with fish upon the sky picture, turning dark blue when filled with cold drinks.
Material: Polypropylene
Features: Plastic cup, colour changes on temperature, not suitable for temperatures over 60°C, break-resistant, lightweight
Cup dimensions : 10 x 17.5 cm (700 ML)
---
---
© GMMTV SHOP. 2020. All Rights Reserved.