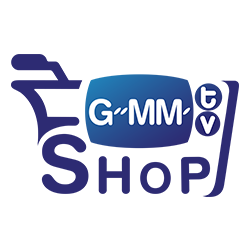 SIGN IN เข้าสู่ระบบ
|
REGISTER สมัครสมาชิก
FISH UPON THE SKY KEYCHAIN | พวงกุญแจปลาบนฟ้า
SOLD OUT
พวงกุญแจรูปปลาสองตัว และพระจันทร์เสี้ยว ที่เป็นของสำคัญระหว่าง เดือน และ มีน (นีโอ-หลุยส์) จากซีรีส์ปลาบนฟ้า ตัดเย็บด้วยวัสดุผ้าฝ้าย มาพร้อมสายเชือกหนังมันสวยงาม
พวงกุญแจขนาด 11 x 23 ซม.

Fabric key chain with 2 fish and a crescent moon, meaningful item between Duean and Meen (Neo-Louis) from Fish Upon the Sky series, made with cotton fabric and beautiful waxed leather cord.

Size: 11 x 23 cm
---
---
© GMMTV SHOP. 2020. All Rights Reserved.