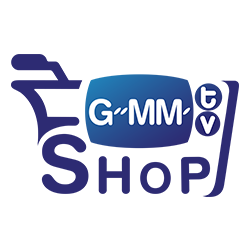 SIGN IN เข้าสู่ระบบ
|
REGISTER สมัครสมาชิก
FRIENDTASTIC | THE OFFICIAL PHOTOBOOK OF GEMINIFOURTH
โฟโต้บุ๊คอย่างเป็นทางการเล่มแรกของ เจมีไนน์ นรวิชญ์ และ โฟร์ท ณัฐวรรธน์
ที่มาในลุคหล่อเท่ สนุกสนาน สดใส แสบซ่า ในสไตล์ของพวกเขาทั้งสองคน ที่ทั้งคู่ทุ่มสุดตัวตั้งใจถ่ายทอดความสนุกสนานในบรรยากาศของสวนสนุกด้วยการถ่ายจริง เล่นจริง เวียนหัวจริงๆ เพื่อให้ภาพออกมาสวยงามสมจริง เหมือนทุกคนได้ไปเที่ยวสวนสนุกกับพวกเขา พร้อมด้วยบทสัมภาษณ์สุดพิเศษที่จะทำให้คุณตกหลุมรักพวกเขาซ้ำแล้วซ้ำเล่า เหมือนอยู่บนเครื่องเล่นที่หมุนไม่หยุด
• PHOTOBOOK ขนาด 20 x 26 ซม. จำนวน 120 หน้า พิมพ์ด้วยเทคนิคพิเศษโฮโลแกรม และปั๊มเคสีทอง
• POSTER ขนาด 42 x 29.5 ซม. จำนวน 1 แผ่น
• POSTCARD ขนาด 4 x 6 นิ้ว จำนวน 2 ใบ
• Exclusive Photocard ขนาด 5.5 x 8.5 ซม. จำนวน 3 ใบ ประกอบด้วยภาพเดี่ยว 2 ใบ วัสดุ PVC พิมพ์ด้วยเทคนิคพิเศษเคลือบด้านและเคลือบสปอตยูวี และภาพคู่ 1 ใบ โดยสุ่ม 1 แบบจาก 2 แบบ ผลิตจากวัสดุ PVC พิมพ์ด้วยเทคนิคพิเศษเคลือบเมทัลลิกสวยงาม
พรีออเดอร์ตั้งแต่วันนี้ ถึง วันที่ 2 เมษายน 2566
The first official photobook of Gemini Norawit and Fourth Nattawat in their natural self of being cool, handsome, bright, yet goofy and naughty. Both Gemini and Fourth go the extra mile to demonstrate how much fun they have in the theme park. They enjoy everything, including the rides, despite becoming dizzy in order to make every single photo look beautiful and as if they are taking everyone with them. In addition to stunning photos, their exclusive interviews will surely have you falling in love with them all over again like a never-ending spinning ride.
• PHOTOBOOK (20 x 26 cm), 120 pages, printed with special Hologram and gold Foiling printing techniques
• POSTER (42 x 29.5 cm), 1 poster
• POSTCARD (4 x 6"), 2 postcards
• Exclusive Photocard, 3 PVC photocards (5.5 x 8.5 cm)-- 2 individual photos with matt and spot UV finishes, 1 couple photo (One of two designs is chosen at random.) with metallic finish
The pre-order opens today until 2 April 2023.
เริ่มจัดส่งสินค้าตามลำดับคำสั่งซื้อตั้งแต่ปลายเดือนพฤษภาคม 2566 เป็นต้นไป
The shipment will be made in accordance with the purchase orders starting in late May 2023.
In one order, you can order all products with different shipment dates (In stock, awaiting stock or pre-order products). However, all items will be shipped out together based on the farthest availability date in that order. Please check the dates specified in the delivery details again.

For domestic delivery only, we recommend you to separate pre-order items from non pre-order and awaiting stock items for faster delivery.

การสั่งซื้อสินค้าปกติ (In Stock), สินค้ารอผลิต (Awaiting Stock), สินค้าพรีออเดอร์ (Pre-Order) ที่มีกำหนดวันจัดส่งสินค้าแตกต่างกัน สินค้าทั้งหมดที่อยู่ในคำสั่งซื้อเดียวกัน จะถูกจัดส่งพร้อมกันตามกำหนดวันที่ระบุไว้ลำดับสุดท้ายของคำสั่งซื้อนั้นๆ

สำหรับการสั่งซื้อสินค้าที่จัดส่งภายในประเทศไทย แนะนำให้สั่งซื้อสินค้าปกติ (In Stock), สินค้ารอผลิต (Awaiting Stock) และสินค้าพรีออเดอร์ (Pre-Order) แยกออกจากกันคนละคำสั่งซื้อ เพื่อให้การจัดส่งสินค้าปกติเป็นไปตามกำหนด


---
---
© GMMTV SHOP. 2020. All Rights Reserved.