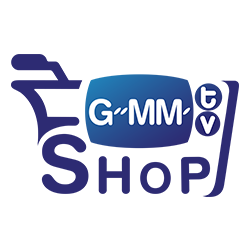 SIGN IN เข้าสู่ระบบ
|
REGISTER สมัครสมาชิก
GF GRIPTOK
ที่จับโทรศัพท์มือถือลาย GF (เจมีไนน์-โฟร์ท)
ขนาด: 5.8 x 4.9 ซม.
บรรจุ: 1 ชิ้น
วิธีใช้: ใช้สำหรับติดโทรศัพท์เพื่อความสะดวกในการใช้งาน และเพื่อความสวยงาม
GF Griptok (Gemini-Fourth)
Size: 5.8 x 4.9 cm
Quantity: 1
Directions for use: For attaching to a mobile phone to hold it securely and for decorating
Awaiting Stock
เนื่องจากสินค้ามียอดสั่งซื้อเข้ามาจำนวนมาก ทำให้สินค้าที่ผลิตจำนวนหนึ่งเสร็จไม่ทัน สำหรับลูกค้าที่สั่งซื้อเข้ามาในขณะนี้ บริษัทจะจัดส่งสินค้าให้ตามลำดับการสั่งซื้อตั้งแต่เดือนปลายเดือนเมษายน เป็นต้นไป

Due to a large number of orders for this product, a certain amount of products could only be manufactured in time. As such, the orders we received from now will be shipped out from late April 2022 onwards.
In one order, you can order all products with different shipment dates (In stock, awaiting stock or pre-order products). However, all items will be shipped out together based on the farthest availability date in that order. Please check the dates specified in the delivery details again.

For domestic delivery only, we recommend you to separate pre-order items from non pre-order and awaiting stock items for faster delivery.

การสั่งซื้อสินค้าปกติ (In Stock), สินค้ารอผลิต (Awaiting Stock), สินค้าพรีออเดอร์ (Pre-Order) ที่มีกำหนดวันจัดส่งสินค้าแตกต่างกัน สินค้าทั้งหมดที่อยู่ในคำสั่งซื้อเดียวกัน จะถูกจัดส่งพร้อมกันตามกำหนดวันที่ระบุไว้ลำดับสุดท้ายของคำสั่งซื้อนั้นๆ

สำหรับการสั่งซื้อสินค้าที่จัดส่งภายในประเทศไทย แนะนำให้สั่งซื้อสินค้าปกติ (In Stock), สินค้ารอผลิต (Awaiting Stock) และสินค้าพรีออเดอร์ (Pre-Order) แยกออกจากกันคนละคำสั่งซื้อ เพื่อให้การจัดส่งสินค้าปกติเป็นไปตามกำหนด


---
---
© GMMTV SHOP. 2020. All Rights Reserved.