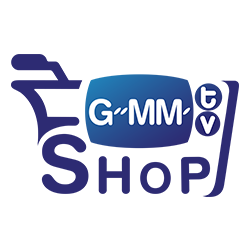 SIGN IN เข้าสู่ระบบ
|
REGISTER สมัครสมาชิก
I TINN ABOUT YOU PENCIL CASE | กระเป๋าใส่ดินสอ I TINN ABOUT YOU
SOLD OUT
กระเป๋าใส่เครื่องเขียนของติณณ์ที่ให้ไว้กับกันต์ ก่อนจะเข้าสอบ และกันต์ได้วาดรูปเป็นหน้าของติณณ์ลงไปบนกระเป๋า และแก้จากคำว่า I THINK ABOUT YOU เป็นคำว่า I TINN ABOUT YOU ก่อนจะนำไปคืนให้กับติณณ์เจ้าของกระเป๋า แต่ติณณ์ให้กันต์เก็บไว้กับตัว และกระเป๋านี้ได้กลายเป็นของใช้คู่กายของกันต์ จากซีรีส์แฟนผมเป็นประธานนักเรียน
รายละเอียด
ขนาด: 18 x 6 ซม.
บรรจุ: 1 ชิ้น
วิธีใช้: ใช้สำหรับใส่ของชิ้นเล็ก เช่น เครื่องเขียน, เครื่องสำอาง เป็นต้น
I TINN ABOUT YOU Pencil Case - As seen on My School President, Tinn gives this pencil case to Gun before an exam. Gun returns flavor by drawing Tinn's face on the bag and changing the wording from 'I THINK ABOUT YOU' to 'I TINN ABOUT YOU' before giving it back to Tinn. However, Tinn wants Gun to keep it. The pencil case has become Gun's favorite bag ever since.
Product Details
Size: 18 x 6 cm
Quantity: 1
Directions for use: For storing small items such as stationery, cosmetics etc.
---
---
© GMMTV SHOP. 2020. All Rights Reserved.