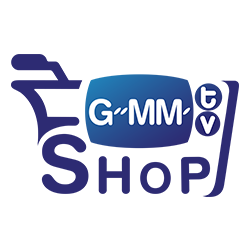 SIGN IN เข้าสู่ระบบ
|
REGISTER สมัครสมาชิก
GEMINI CARD HOLDER WITH SELFIE EXCLUSIVE PHOTOCARD | GEMINI FOURTH MY TURN CONCERT
Card Holder รูปไลอ้อน และสัญลักษณ์ต่าง ๆ ที่เกี่ยวข้องกับ เจมีไนน์ พิเศษ! Exclusive Photocard ภาพเซลฟีของเจมีไนน์ 1 ใบ วัสดุ PVC พิมพ์ด้วยเทคนิคพิเศษเคลือบด้านและเคลือบสปอตยูวีสวยงาม Official Merchandise จากงาน Gemini Fourth My Turn Concert
รายละเอียด:
วัสดุ : PVC
วิธีใช้ : ใช้สำหรับใส่บัตรและโฟโต้การ์ดต่างๆ
ขนาด : Card Holder 6.6 x 12.2 ซม.
Lion card holder that comes with other symbols representing Gemini. Free! An exclusive photocard of Gemini, made with PVC material, matt-printed, with spot UV finish—Official merchandise from the Gemini Fourth My Turn Concert
Specifications:
Materials: PVC
Directions for use: To hold card and photocard
Size: Card holder 6.6 x 12.2 cm
Awaiting Stock
สินค้าที่ AWAITING STOCK เป็นสินค้าที่จำหน่ายหมดภายในงาน GEMINI FOURTH MY TURN CONCERT ลูกค้าสามารถสั่งซื้อได้ตามปกติที่เว็บไซต์ GMMTV SHOP เท่านั้น สำหรับลูกค้าที่สั่งซื้อเข้ามาในขณะนี้ บริษัทจะจัดส่งสินค้าให้ตามลำดับการสั่งซื้อตั้งแต่ต้นเดือนตุลาคม 2566 เป็นต้นไป

The awaiting stock products are the product that were sold out during the event. However, we still accept orders, only on "GMMTV SHOP Website". As such, the orders we received from now will be shipped out from early October 2023 onwards.
In one order, you can order all products with different shipment dates (In stock, awaiting stock or pre-order products). However, all items will be shipped out together based on the farthest availability date in that order. Please check the dates specified in the delivery details again.

For domestic delivery only, we recommend you to separate pre-order items from non pre-order and awaiting stock items for faster delivery.

การสั่งซื้อสินค้าปกติ (In Stock), สินค้ารอผลิต (Awaiting Stock), สินค้าพรีออเดอร์ (Pre-Order) ที่มีกำหนดวันจัดส่งสินค้าแตกต่างกัน สินค้าทั้งหมดที่อยู่ในคำสั่งซื้อเดียวกัน จะถูกจัดส่งพร้อมกันตามกำหนดวันที่ระบุไว้ลำดับสุดท้ายของคำสั่งซื้อนั้นๆ

สำหรับการสั่งซื้อสินค้าที่จัดส่งภายในประเทศไทย แนะนำให้สั่งซื้อสินค้าปกติ (In Stock), สินค้ารอผลิต (Awaiting Stock) และสินค้าพรีออเดอร์ (Pre-Order) แยกออกจากกันคนละคำสั่งซื้อ เพื่อให้การจัดส่งสินค้าปกติเป็นไปตามกำหนด


---
---
© GMMTV SHOP. 2020. All Rights Reserved.