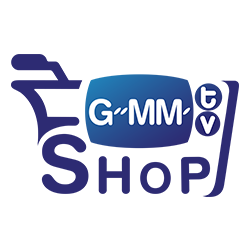 SIGN IN เข้าสู่ระบบ
|
REGISTER สมัครสมาชิก
JD SEASON | THE OFFICIAL PHOTOBOOK OF JOONG-DUNK
SOLD OUT
โฟโต้บุ๊คอย่างเป็นทางการเล่มแรกของ จุง อาเชน และ ดัง ณัฎฐ์ฐชัย ที่มาในลุคหล่อเท่ เต็มไปด้วยความสดใส สัมผัสไลฟ์สไตล์และโมเมนต์สุดประทับใจ พร้อมบทสัมภาษณ์สุดพิเศษที่จะทำให้คุณตกหลุมรักเขาทั้งสองคน
• PHOTOBOOK ขนาด 20 x 26 ซม. จำนวน 120 หน้า พิมพ์ด้วยเทคนิคพิเศษ ปั๊มนูน เคลือบ SPOT UV
• POSTER ขนาด 29.5 x 42 ซม. จำนวน 1 แผ่น
• JOONGDUNK | Exclusive Photocard ขนาด 5.5 x 8.5 ซม. จำนวน 2 ใบ วัสดุ PVC พิมพ์ด้วยเทคนิคพิเศษเคลือบด้านและเคลือบ Spot UV
The first official photobook of Joong Archen and Dunk Natachai, showcasing their smart and cool looks, as well as being fun and lively - Check out their lifestyle, memorable moments, with exclusive interviews that will make you fall even more in love with them.
• PHOTOBOOK (20 x 26 cm), 120 pages, printed with special embossed techniques and Spot UV finish
• 1 POSTER (29.5 x 42 cm)
• JOONGDUNK | Exclusive Photocard (5.5 x 8.5 cm), 2 PVC photocards printed with special techniques, matt and Spot UV finish
In one order, you can order all products with different shipment dates (In stock, awaiting stock or pre-order products). However, all items will be shipped out together based on the farthest availability date in that order. Please check the dates specified in the delivery details again.

For domestic delivery only, we recommend you to separate pre-order items from non pre-order and awaiting stock items for faster delivery.

การสั่งซื้อสินค้าปกติ (In Stock), สินค้ารอผลิต (Awaiting Stock), สินค้าพรีออเดอร์ (Pre-Order) ที่มีกำหนดวันจัดส่งสินค้าแตกต่างกัน สินค้าทั้งหมดที่อยู่ในคำสั่งซื้อเดียวกัน จะถูกจัดส่งพร้อมกันตามกำหนดวันที่ระบุไว้ลำดับสุดท้ายของคำสั่งซื้อนั้นๆ

สำหรับการสั่งซื้อสินค้าที่จัดส่งภายในประเทศไทย แนะนำให้สั่งซื้อสินค้าปกติ (In Stock), สินค้ารอผลิต (Awaiting Stock) และสินค้าพรีออเดอร์ (Pre-Order) แยกออกจากกันคนละคำสั่งซื้อ เพื่อให้การจัดส่งสินค้าปกติเป็นไปตามกำหนด


---
---
© GMMTV SHOP. 2020. All Rights Reserved.