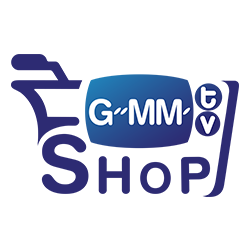 SIGN IN เข้าสู่ระบบ
|
REGISTER สมัครสมาชิก
JD SEASON | THE OFFICIAL PHOTOBOOK OF JOONG-DUNK
SOLD OUT
โฟโต้บุ๊คอย่างเป็นทางการเล่มแรกของ จุง อาเชน และ ดัง ณัฎฐ์ฐชัย ที่มาในลุคหล่อเท่ เต็มไปด้วยความสดใส สัมผัสไลฟ์สไตล์และโมเมนต์สุดประทับใจ พร้อมบทสัมภาษณ์สุดพิเศษที่จะทำให้คุณตกหลุมรักเขาทั้งสองคน
• PHOTOBOOK ขนาด 20 x 26 ซม. จำนวน 120 หน้า พิมพ์ด้วยเทคนิคพิเศษ ปั๊มนูน เคลือบ SPOT UV
• POSTER ขนาด 29.5 x 42 ซม. จำนวน 1 แผ่น
• JOONGDUNK | Exclusive Photocard ขนาด 5.5 x 8.5 ซม. จำนวน 2 ใบ วัสดุ PVC พิมพ์ด้วยเทคนิคพิเศษเคลือบด้านและเคลือบ Spot UV
The first official photobook of Joong Archen and Dunk Natachai, showcasing their smart and cool looks, as well as being fun and lively - Check out their lifestyle, memorable moments, with exclusive interviews that will make you fall even more in love with them.
• PHOTOBOOK (20 x 26 cm), 120 pages, printed with special embossed techniques and Spot UV finish
• 1 POSTER (29.5 x 42 cm)
• JOONGDUNK | Exclusive Photocard (5.5 x 8.5 cm), 2 PVC photocards printed with special techniques, matt and Spot UV finish
---
---
© GMMTV SHOP. 2020. All Rights Reserved.