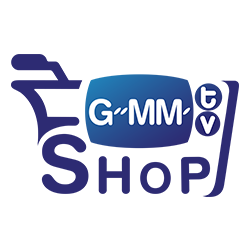 SIGN IN เข้าสู่ระบบ
|
REGISTER สมัครสมาชิก
KHAOTUNG PLUSH DOLL | ตุ๊กตา ข้าวตัง
SOLD OUT
ตุ๊กตาข้าว ขนาด 15 ซม. ในคอลเลกชันเสื้อฮู้ดคาธ ด้านในสวมเสื้อยืดลายขวาง และกางเกงสีดำ ด้านหลังตุ๊กตาปักชื่อ khaotung ขนนุ่มน่ากอด พร้อมกล่องดีไซน์พิมพ์ลายสัญลักษณ์จากซีรีส์ คาธ The Eclipse
ขนาด: 15 ซม.
บรรจุ: 1 ชิ้น
วิธีใช้: ของที่ระลึก / ตั้งโชว์
KHAOTUNG 15 cm stuffed doll in The Eclipse Hoodie collection, with a Breton striped t-shirt as an inner layer and black pants, "khaotung" name embroidered on the back, made of soft cuddly fabric, contained in a box with 'The Eclipse Series' unique design.
Size: 15 cm
Quantity: 1
Directions for use: Gifts / Collectible items
In one order, you can order all products with different shipment dates (In stock, awaiting stock or pre-order products). However, all items will be shipped out together based on the farthest availability date in that order. Please check the dates specified in the delivery details again.

For domestic delivery only, we recommend you to separate pre-order items from non pre-order and awaiting stock items for faster delivery.

การสั่งซื้อสินค้าปกติ (In Stock), สินค้ารอผลิต (Awaiting Stock), สินค้าพรีออเดอร์ (Pre-Order) ที่มีกำหนดวันจัดส่งสินค้าแตกต่างกัน สินค้าทั้งหมดที่อยู่ในคำสั่งซื้อเดียวกัน จะถูกจัดส่งพร้อมกันตามกำหนดวันที่ระบุไว้ลำดับสุดท้ายของคำสั่งซื้อนั้นๆ

สำหรับการสั่งซื้อสินค้าที่จัดส่งภายในประเทศไทย แนะนำให้สั่งซื้อสินค้าปกติ (In Stock), สินค้ารอผลิต (Awaiting Stock) และสินค้าพรีออเดอร์ (Pre-Order) แยกออกจากกันคนละคำสั่งซื้อ เพื่อให้การจัดส่งสินค้าปกติเป็นไปตามกำหนด


---
---
© GMMTV SHOP. 2020. All Rights Reserved.