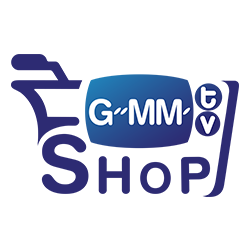 SIGN IN เข้าสู่ระบบ
|
REGISTER สมัครสมาชิก
NENDOROID TINE | เนนโดรอยด์ไทน์ (JAPAN COLLECTION)
เนนโดรอยด์ไทน์ (วิน เมธวิน) จากซีรีส์เพราะเราคู่กัน
มาพร้อมกับ 2 แผ่นหน้า (Face Plate) 1. ใบหน้ายิ้มสดใส 2. ใบหน้าเขิน (*เฉพาะแผ่นหน้าเท่านั้น)
และมือ 2 อิริยาบท 1. มือถือเครื่องดื่มที่ไทน์ชอบ คือ Blue Hawaii 2. มือทำรูป Mini Heart
สามารถเลือกเปลี่ยนชิ้นส่วนได้ตามชอบ
รายละเอียดสินค้า
เนนโดรอยด์ไทน์ : ฟิกเกอร์แบบมีข้อต่อ, Non-Scale, แต่งสี, วัสดุ ABS&PVC พร้อมฐานตั้ง ส่วนสูงโดยประมาณ 10 ซม.
กล่อง ขนาด : 13.5 x 17.3 x 9 ซม.
(มีจำนวนจำกัด)
Nendoroid Tine (Win Metawin) from 2gether the Series! He comes with two face plates including a bright smiling expression and a blushing expression (Face Plates only). Optional parts include two interchangeable hand parts: 1. Holding his favorite Blue Hawaii drink 2. A finger heart (Mini-Heart).
Specification: Painted ABS&PVC non-scale articulated figure with stand included. Approximately 10 cm in height.
Box size: 13.5 x 17.3 x 9 cm
(Limited quantities)

ราคารวมภาษีนำเข้าแล้ว
Import tax included
In Stock
จัดส่งสินค้า ภายใน 5-10 วันทำการ | Shipping within 5-10 working days.
In one order, you can order all products with different shipment dates (In stock, awaiting stock or pre-order products). However, all items will be shipped out together based on the farthest availability date in that order. Please check the dates specified in the delivery details again.

For domestic delivery only, we recommend you to separate pre-order items from non pre-order and awaiting stock items for faster delivery.

การสั่งซื้อสินค้าปกติ (In Stock), สินค้ารอผลิต (Awaiting Stock), สินค้าพรีออเดอร์ (Pre-Order) ที่มีกำหนดวันจัดส่งสินค้าแตกต่างกัน สินค้าทั้งหมดที่อยู่ในคำสั่งซื้อเดียวกัน จะถูกจัดส่งพร้อมกันตามกำหนดวันที่ระบุไว้ลำดับสุดท้ายของคำสั่งซื้อนั้นๆ

สำหรับการสั่งซื้อสินค้าที่จัดส่งภายในประเทศไทย แนะนำให้สั่งซื้อสินค้าปกติ (In Stock), สินค้ารอผลิต (Awaiting Stock) และสินค้าพรีออเดอร์ (Pre-Order) แยกออกจากกันคนละคำสั่งซื้อ เพื่อให้การจัดส่งสินค้าปกติเป็นไปตามกำหนด


---
---
© GMMTV SHOP. 2020. All Rights Reserved.