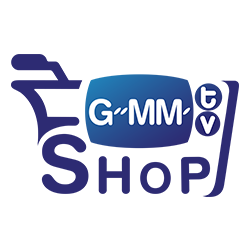 SIGN IN เข้าสู่ระบบ
|
REGISTER สมัครสมาชิก
OHM-NANON TOTE BAG | O-N FRIEND CITY
SOLD OUT
กระเป๋าผ้าสีกรมท่า เนื้อผ้าแคนวาส สกรีนลายโลโก้ ON ด้านในมีช่องเล็ก ขนาด 15x20 ซม. มาพร้อมสาย 2 แบบ แบบที่ 1 สายสำหรับหิ้ว แบบที่ 2 สายสำหรับสะพาย สามารถปรับสายได้ มีความแข็งแรงและทนทาน จุของได้เยอะ พิเศษ! โปสการ์ดพร้อมลายเซ็น โอมและนนน OFFICIAL MERCHANDISE จาก O-N Friend City Ohm – Nanon 1st Fan Meeting In Thailand
ขนาด: 40 x 42 x 10 ซม.
Ohm-Nanon Tote Bag: OFFICIAL MERCHANDISE from O-N Friend City Ohm – Nanon 1st Fan Meeting In Thailand, Navy blue canvas fabric, screen-printed with ON logo, 15 x 20 cm small pocket inside, 2 strap options–hand carry and crossbody- adjustable strap, strong and durable, spacious capacity. Spacial! Ohm-Nanon signed postcard.
Size: 40 x 42 x 10 cm
In one order, you can order all products with different shipment dates (In stock, awaiting stock or pre-order products). However, all items will be shipped out together based on the farthest availability date in that order. Please check the dates specified in the delivery details again.

For domestic delivery only, we recommend you to separate pre-order items from non pre-order and awaiting stock items for faster delivery.

การสั่งซื้อสินค้าปกติ (In Stock), สินค้ารอผลิต (Awaiting Stock), สินค้าพรีออเดอร์ (Pre-Order) ที่มีกำหนดวันจัดส่งสินค้าแตกต่างกัน สินค้าทั้งหมดที่อยู่ในคำสั่งซื้อเดียวกัน จะถูกจัดส่งพร้อมกันตามกำหนดวันที่ระบุไว้ลำดับสุดท้ายของคำสั่งซื้อนั้นๆ

สำหรับการสั่งซื้อสินค้าที่จัดส่งภายในประเทศไทย แนะนำให้สั่งซื้อสินค้าปกติ (In Stock), สินค้ารอผลิต (Awaiting Stock) และสินค้าพรีออเดอร์ (Pre-Order) แยกออกจากกันคนละคำสั่งซื้อ เพื่อให้การจัดส่งสินค้าปกติเป็นไปตามกำหนด


---
---
© GMMTV SHOP. 2020. All Rights Reserved.