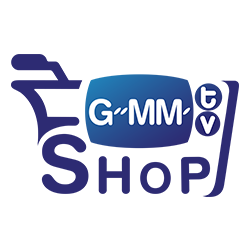 SIGN IN เข้าสู่ระบบ
|
REGISTER สมัครสมาชิก
PERSPECTIVE II : WIDE ANGLE | THE OFFICIAL PHOTOBOOK OF POND – PHUWIN
โฟโต้บุ๊คเล่มที่สองของ ปอนด์ ณราวิชญ์ และ ภูวินทร์ ตั้งศักดิ์ยืน ที่ให้คุณได้สัมผัสไลฟ์สไตล์และโมเมนต์สุดประทับใจของเขาทั้งสองคนกับบรรยากาศท่ามกลางขุนเขา พร้อมบทสัมภาษณ์ที่จะทำให้คุณได้เห็นมุมมอง ความคิด และทัศนคติ ของเขาทั้งสองที่กว้างขึ้นกว่าเดิม
• PHOTOBOOK ขนาด 20 x 26 ซม. จำนวน 120 หน้า พิเศษ! ภาพพาโนรามาที่สามารถเปิดเป็นภาพขนาดใหญ่ของทั้งคู่ได้
• POSTER ขนาด 42 x 29.5 ซม. จำนวน 1 แผ่น
• POSTCARD ขนาด 4 x 6 นิ้ว จำนวน 2 ใบ
• Exclusive Photocard ขนาด 5.5 x 8.5 ซม. จำนวน 3 ใบ ประกอบด้วยภาพเดี่ยว 2 ใบ และภาพคู่ 1 ใบ โดยสุ่ม 1 แบบจาก 2 แบบ วัสดุ PVC พิมพ์ด้วยเทคนิคพิเศษเคลือบด้านและเคลือบสปอตยูวี
พรีออเดอร์ตั้งแต่วันนี้ ถึง วันที่ 9 เมษายน 2566
The second official photobook of Pond Naravit and Phuwin Tangsakyuen - See the lifestyle and memorable moments between these two heartthrobs documented in photos amidst the stunning scenery of mountains. Get to know them deeper through interviews that represent their thoughts and attitudes in a greater perspective.
• PHOTOBOOK (20 x 26 cm), 120 pages, including an expandable panorama shot
• POSTER (42 x 29.5 cm), 1 poster
• POSTCARD (4 x 6"), 2 postcards
• Exclusive Photocard, 3 PVC photocards (5.5 x 8.5 cm)-- 2 individual photos and 1 couple photo (One of two designs is chosen at random.) with matt and spot UV finishes
Pre-order opens now until April 9, 2023.
เริ่มจัดส่งสินค้าตามลำดับคำสั่งซื้อตั้งแต่ต้นเดือนมิถุนายน 2566 เป็นต้นไป
All purchase orders will be shipped sequentially starting from early June 2023.

In one order, you can order all products with different shipment dates (In stock, awaiting stock or pre-order products). However, all items will be shipped out together based on the farthest availability date in that order. Please check the dates specified in the delivery details again.

For domestic delivery only, we recommend you to separate pre-order items from non pre-order and awaiting stock items for faster delivery.

การสั่งซื้อสินค้าปกติ (In Stock), สินค้ารอผลิต (Awaiting Stock), สินค้าพรีออเดอร์ (Pre-Order) ที่มีกำหนดวันจัดส่งสินค้าแตกต่างกัน สินค้าทั้งหมดที่อยู่ในคำสั่งซื้อเดียวกัน จะถูกจัดส่งพร้อมกันตามกำหนดวันที่ระบุไว้ลำดับสุดท้ายของคำสั่งซื้อนั้นๆ

สำหรับการสั่งซื้อสินค้าที่จัดส่งภายในประเทศไทย แนะนำให้สั่งซื้อสินค้าปกติ (In Stock), สินค้ารอผลิต (Awaiting Stock) และสินค้าพรีออเดอร์ (Pre-Order) แยกออกจากกันคนละคำสั่งซื้อ เพื่อให้การจัดส่งสินค้าปกติเป็นไปตามกำหนด


---
---
© GMMTV SHOP. 2020. All Rights Reserved.