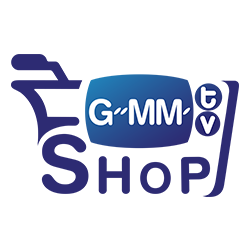 SIGN IN เข้าสู่ระบบ
|
REGISTER สมัครสมาชิก
SWEATSHIRT THE SHIPPER | SWEATSHIRT ลาย THE SHIPPER
SOLD OUT
น่ารัก…SHIP! ชวนมาลงเรือ ใส่เสื้อของคนขี้ชิป Sweatshirts ลาย "The Shipper" จากซีรีส์ "The Shipper จิ้นนายกลายเป็นฉัน"
ผลิตจากผ้า Double Soft Feel เนื้อผ้านุ่ม เนียนเป็นพิเศษ สวมใส่สบาย
ไซซ์
M (รอบอก 40 นิ้ว / ความยาว 27 นิ้ว)
L (รอบอก 44 นิ้ว / ความยาว 28 นิ้ว)
XL (รอบอก 48 นิ้ว / ความยาว 29 นิ้ว)
XXL (รอบอก 52 นิ้ว / ความยาว 30 นิ้ว)
SUPER DUPER CUTE…SHIP!
Are you all shippers ready to get on board?
Grab this "The Shipper" printed long sleeve Sweatshirts from The Shipper series.
Made with "Double Soft Feel" fabric giving you extra comfort and smooth touch.
Size Chart
M (Chest 40 inch / Length 27 inch)
L (Chest 44 inch / Length 28 inch)
XL (Chest 48 inch / Length 29 inch)
XXL (Chest 52 inch / Length 30 inch)
In one order, you can order all products with different shipment dates (In stock, awaiting stock or pre-order products). However, all items will be shipped out together based on the farthest availability date in that order. Please check the dates specified in the delivery details again.

For domestic delivery only, we recommend you to separate pre-order items from non pre-order and awaiting stock items for faster delivery.

การสั่งซื้อสินค้าปกติ (In Stock), สินค้ารอผลิต (Awaiting Stock), สินค้าพรีออเดอร์ (Pre-Order) ที่มีกำหนดวันจัดส่งสินค้าแตกต่างกัน สินค้าทั้งหมดที่อยู่ในคำสั่งซื้อเดียวกัน จะถูกจัดส่งพร้อมกันตามกำหนดวันที่ระบุไว้ลำดับสุดท้ายของคำสั่งซื้อนั้นๆ

สำหรับการสั่งซื้อสินค้าที่จัดส่งภายในประเทศไทย แนะนำให้สั่งซื้อสินค้าปกติ (In Stock), สินค้ารอผลิต (Awaiting Stock) และสินค้าพรีออเดอร์ (Pre-Order) แยกออกจากกันคนละคำสั่งซื้อ เพื่อให้การจัดส่งสินค้าปกติเป็นไปตามกำหนด


---
---
© GMMTV SHOP. 2020. All Rights Reserved.