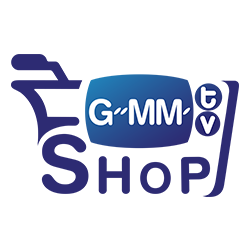 SIGN IN เข้าสู่ระบบ
|
REGISTER สมัครสมาชิก
TAKE OFF | THE OFFICIAL PHOTOBOOK OF OFF JUMPOL
SOLD OUT
"ออฟเคยบอกไว้ว่าถ้าออฟมีโฟโต้บุ๊คเดี่ยว ต้องมีเสื้อฮาวายนะ แล้วมันก็เป็นแบบนั้นจริงๆ ออฟอยากให้ทุกคนได้เห็นตัวตนของออฟจริงๆ จากโฟโต้บุ๊คเล่มนี้ที่มีทั้งความชิลๆ และความชื่นชอบในการแต่งตัวของออฟ" ออฟ จุมพล
โฟโต้บุ๊คอย่างเป็นทางการเล่มแรกในชีวิต ของ ออฟ จุมพล อดุลกิตติพร ที่ทุกคนจะได้เห็นตัวตนของ ออฟ จุมพล ผ่านภาพหล่อ เท่ เฟียร์ซ บาดใจ แบบที่คุณไม่เคยเห็นมาก่อน พร้อมความในใจที่เขียนด้วยลายมือของ ออฟ จุมพล พิเศษ! เซลฟี่การ์ด และ มินิป๊อปอัพการ์ด
Photobook พร้อมเคสสวมไดคัท ขนาด: 20 X 26 ซม. จำนวน 128 หน้า
เซลฟี่การ์ด ขนาด: 5.5 x 8.5 ซม. จำนวน 1 ใบ
มินิ ป๊อปอัพ ขนาด: 9.7 x 20 ซม. จำนวน 1 ใบ
"I once mentioned that if I could have my solo photobook, Hawaii shirts must be part of it, and it has come true for real. I would like everyone to see who I truly am from this photobook which reveals both chilling moments and my fashion preference." – Off Jumpol
This is Off Jumpol Adulkittiporn's first official photobook in his life, which shows the true version of himself through breathtakingly striking, cool, and fierce photoshoots that have never been revealed anywhere. His handwritten message is enclosed. A selfie card and a mini pop-up card are included as special gifts.
Photobook with a die cutting case size 20 X 26 cm, 128 pages
A selfie card size: 5.5 x 8.5 cm
A mini pop-up size: 9.7 x 20 cm


---
---
© GMMTV SHOP. 2020. All Rights Reserved.