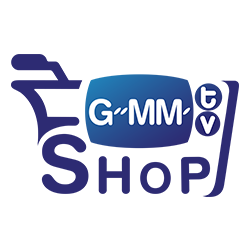 SIGN IN เข้าสู่ระบบ
|
REGISTER สมัครสมาชิก
TINN MUSIC BOX : MY SCHOOL PRESIDENT | กล่องดนตรีของติณณ์
กล่องดนตรีรูปน้องไลอ้อน ด้านในใส่เมโลดี้เพลงรัก ที่ติณณ์สั่งทำขึ้นพิเศษเพื่อมอบให้กับกันต์ หวังจะให้ตอนแข่งฮอตเวฟจบ เพื่อเป็นกำลังใจและเป็นสัญลักษณ์แทนใจเขาที่มีต่อกันต์ จากซีรีส์แฟนผมเป็นประธานนักเรียน
ขนาด 5.5 x 6.5 x 7 ซม.
พรีออเดอร์ตั้งแต่วันนี้ ถึง วันที่ 2 เมษายน 2566
Tinn Music Box engraved with Nong Lion and beautiful 'Hook' melody inside– as seen in My School President, Tinn has this music box specially made for Gun as a token of love to encourage him after completing Hot Wave Music Awards.
Size: 5.5 x 6.5 x 7 cm
The pre-order opens today until 2 April 2023.
เริ่มจัดส่งสินค้าตามลำดับคำสั่งซื้อตั้งแต่กลางเดือนพฤษภาคม 2566 เป็นต้นไป
The shipment will be made in accordance with the purchase orders starting in mid May 2023.
In one order, you can order all products with different shipment dates (In stock, awaiting stock or pre-order products). However, all items will be shipped out together based on the farthest availability date in that order. Please check the dates specified in the delivery details again.

For domestic delivery only, we recommend you to separate pre-order items from non pre-order and awaiting stock items for faster delivery.

การสั่งซื้อสินค้าปกติ (In Stock), สินค้ารอผลิต (Awaiting Stock), สินค้าพรีออเดอร์ (Pre-Order) ที่มีกำหนดวันจัดส่งสินค้าแตกต่างกัน สินค้าทั้งหมดที่อยู่ในคำสั่งซื้อเดียวกัน จะถูกจัดส่งพร้อมกันตามกำหนดวันที่ระบุไว้ลำดับสุดท้ายของคำสั่งซื้อนั้นๆ

สำหรับการสั่งซื้อสินค้าที่จัดส่งภายในประเทศไทย แนะนำให้สั่งซื้อสินค้าปกติ (In Stock), สินค้ารอผลิต (Awaiting Stock) และสินค้าพรีออเดอร์ (Pre-Order) แยกออกจากกันคนละคำสั่งซื้อ เพื่อให้การจัดส่งสินค้าปกติเป็นไปตามกำหนด


---
---
© GMMTV SHOP. 2020. All Rights Reserved.