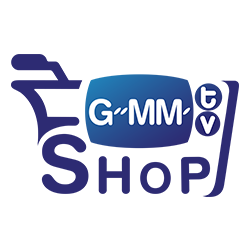 SIGN IN เข้าสู่ระบบ
|
REGISTER สมัครสมาชิก
OFFGUN MASKING TAPE
Masking tape เทปกาวกระดาษลายสัญลักษณ์ต่าง ๆ ที่เกี่ยวข้องกับออฟกันสุดน่ารัก โดย 1 กล่องประกอบด้วย 3 ม้วน 3 ลาย สามารถนำไปใช้งานได้หลากหลาย เนื้อบางทนทาน เหนียวแต่ไม่หนึบ ลอกออกได้ไม่ทิ้งคราบ
รายละเอียด
ขนาด : 1.5 ซม. x 7 เมตร
Masking tape with charming icons representing Off and Gun. Each box has 3 rolls with varied patterns. It has a wide range of uses, is thin but durable, and is sticky but can be removed without leaving stains.
Size: 1.5 cm x 7 m
In Stock
จัดส่งสินค้า ภายใน 5-10 วันทำการ | Shipping within 5-10 working days.
In one order, you can order all products with different shipment dates (In stock, awaiting stock or pre-order products). However, all items will be shipped out together based on the farthest availability date in that order. Please check the dates specified in the delivery details again.

For domestic delivery only, we recommend you to separate pre-order items from non pre-order and awaiting stock items for faster delivery.

การสั่งซื้อสินค้าปกติ (In Stock), สินค้ารอผลิต (Awaiting Stock), สินค้าพรีออเดอร์ (Pre-Order) ที่มีกำหนดวันจัดส่งสินค้าแตกต่างกัน สินค้าทั้งหมดที่อยู่ในคำสั่งซื้อเดียวกัน จะถูกจัดส่งพร้อมกันตามกำหนดวันที่ระบุไว้ลำดับสุดท้ายของคำสั่งซื้อนั้นๆ

สำหรับการสั่งซื้อสินค้าที่จัดส่งภายในประเทศไทย แนะนำให้สั่งซื้อสินค้าปกติ (In Stock), สินค้ารอผลิต (Awaiting Stock) และสินค้าพรีออเดอร์ (Pre-Order) แยกออกจากกันคนละคำสั่งซื้อ เพื่อให้การจัดส่งสินค้าปกติเป็นไปตามกำหนด


---
---
© GMMTV SHOP. 2020. All Rights Reserved.