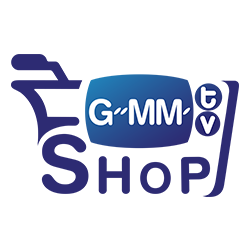 SIGN IN เข้าสู่ระบบ
|
REGISTER สมัครสมาชิก
POLCA THE JOURNEY NOTEBOOK
SOLD OUT
สมุดโน้ตและปากกา OFFICIAL MERCHANDISE จากงาน POLCA THE JOURNEY : TAY & NEW 1st FAN MEETING IN THAILAND สมุดโน้ตที่มาพร้อมกับภาพความทรงจำของเตนิวที่ร่วมเดินทางกันมาตั้งแต่ร่วมงานกันครั้งแรกจนถึงวันนี้
ขนาด: 15 X 22 ซม. จำนวน 90 หน้า พิมพ์ลายเส้นบรรทัด และปากกาสกรีนคำว่า I'm Polca ปากกาลูกลื่นแบบกด หมึกสีน้ำเงิน ขนาด 0.5 มม.

Notebook and pen - OFFICIAL MERCHANDISE from POLCA THE JOURNEY : TAY & NEW 1st FAN MEETING IN THAILAND
Notebook size: 15 x 22 cm, 90 lined-paper pages notebook featuring Tay and New's memories from their first project together to the present. Blue ink, 0.5 mm retractable ballpoint pen with "I'm Polca" screen print.

---
---
© GMMTV SHOP. 2020. All Rights Reserved.