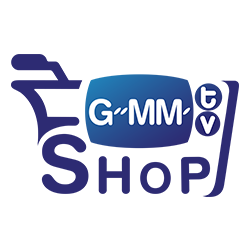 SIGN IN เข้าสู่ระบบ
|
REGISTER สมัครสมาชิก
GEMINI FOURTH MY TURN CONCERT SPECIAL EDITION PHOTOBOOK
โฟโต้บุ๊คเล่มพิเศษที่รวบรวมภาพ เจมีไนน์ และ โฟร์ท ระหว่างการทำงานก่อนถึงคอนเสิร์ตใหญ่ครั้งแรกของทั้งสองคน Gemini Fourth My Turn Concert ที่ทั้งคู่ได้มีส่วนร่วมในทุกกระบวนการตั้งแต่คอนเซปต์ จนถึงการโชว์ต่างๆ ที่จะเกิดขึ้น ให้ทุกคนได้เก็บภาพในทุกความตั้งใจที่ทั้งคู่ถ่ายทอดออกมาให้เห็น เป็นความทรงจำครั้งสำคัญใน Gemini Fourth My Turn Concert
รายละเอียด:
Photobook ขนาด 22 x 29 ซม. จำนวน 80 หน้า พิเศษ! ภาพพาโนรามาที่สามารถเปิดเป็นภาพขนาดใหญ่ของทั้งคู่ได้
Exclusive photobook filled with images of Gemini and Fourth as they prepared for their first major concert, Gemini Fourth My Turn Concert, in which both of them participate in every step of the process, from conceptualizing ideas to designing each show, a must-have collectible item commemorating Gemini and Fourth's dedication in Gemini Fourth My Turn Concert
Product details:
Photobook 22 x 29 cm, 80 pages, with special panorama picture of Gemini and Fourth
In Stock
จัดส่งสินค้า ภายใน 5-10 วันทำการ | Shipping within 5-10 working days.
In one order, you can order all products with different shipment dates (In stock, awaiting stock or pre-order products). However, all items will be shipped out together based on the farthest availability date in that order. Please check the dates specified in the delivery details again.

For domestic delivery only, we recommend you to separate pre-order items from non pre-order and awaiting stock items for faster delivery.

การสั่งซื้อสินค้าปกติ (In Stock), สินค้ารอผลิต (Awaiting Stock), สินค้าพรีออเดอร์ (Pre-Order) ที่มีกำหนดวันจัดส่งสินค้าแตกต่างกัน สินค้าทั้งหมดที่อยู่ในคำสั่งซื้อเดียวกัน จะถูกจัดส่งพร้อมกันตามกำหนดวันที่ระบุไว้ลำดับสุดท้ายของคำสั่งซื้อนั้นๆ

สำหรับการสั่งซื้อสินค้าที่จัดส่งภายในประเทศไทย แนะนำให้สั่งซื้อสินค้าปกติ (In Stock), สินค้ารอผลิต (Awaiting Stock) และสินค้าพรีออเดอร์ (Pre-Order) แยกออกจากกันคนละคำสั่งซื้อ เพื่อให้การจัดส่งสินค้าปกติเป็นไปตามกำหนด


---
---
© GMMTV SHOP. 2020. All Rights Reserved.