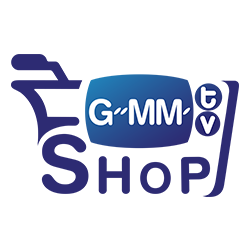 SIGN IN เข้าสู่ระบบ
|
REGISTER สมัครสมาชิก
GF NECK STRAP | สายคล้องคอ GF
SOLD OUT
สายคล้องคอโลโก้ GF (เจมีไนน์โฟร์ท) ที่ถักทอดีไซน์ลงบนตัวสายคล้องคอ วัสดุผ้าโพลีเอสเตอร์ มีคุณสมบัติถนอมผิวไม่บาดคอ และยังแข็งแรง ทนทาน มาพร้อมตะขอดันสีดำสวยงาม
สายกว้าง 2 ซม. สายยาว 45 ซม.
Neck Strap with GF (Gemini-Fourth) logo that is embroidered into lanyard, Polyester material, soft and comfortable for your neck, strong and durable, with a beautiful black snap hook
Width 2 cm, Length 45 cm
In one order, you can order all products with different shipment dates (In stock, awaiting stock or pre-order products). However, all items will be shipped out together based on the farthest availability date in that order. Please check the dates specified in the delivery details again.

For domestic delivery only, we recommend you to separate pre-order items from non pre-order and awaiting stock items for faster delivery.

การสั่งซื้อสินค้าปกติ (In Stock), สินค้ารอผลิต (Awaiting Stock), สินค้าพรีออเดอร์ (Pre-Order) ที่มีกำหนดวันจัดส่งสินค้าแตกต่างกัน สินค้าทั้งหมดที่อยู่ในคำสั่งซื้อเดียวกัน จะถูกจัดส่งพร้อมกันตามกำหนดวันที่ระบุไว้ลำดับสุดท้ายของคำสั่งซื้อนั้นๆ

สำหรับการสั่งซื้อสินค้าที่จัดส่งภายในประเทศไทย แนะนำให้สั่งซื้อสินค้าปกติ (In Stock), สินค้ารอผลิต (Awaiting Stock) และสินค้าพรีออเดอร์ (Pre-Order) แยกออกจากกันคนละคำสั่งซื้อ เพื่อให้การจัดส่งสินค้าปกติเป็นไปตามกำหนด


---
---
© GMMTV SHOP. 2020. All Rights Reserved.