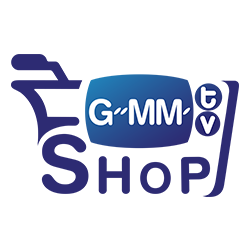 SIGN IN เข้าสู่ระบบ
|
REGISTER สมัครสมาชิก
SUNSHINE BRACELET | สร้อยข้อมือพระอาทิตย์
SOLD OUT
สร้อยข้อมือหนังถักพร้อมจี้รูปพระอาทิตย์ จากตำนานความรักที่หนึ่งเดียวเคยเล่าให้ปาล์มฟัง สร้อยข้อมือนี้ก็เปรียบเสมือนตัวแทนของปาล์มและหนึ่งเดียว ที่ทำให้ทั้งสองคนได้มาเจอกัน จนกลายเป็นพระอาทิตย์เต็มดวง จากซีรีส์เพื่อนายแค่หนึ่งเดียว
รายละเอียด
สร้อยข้อมือหนังถักเส้นคู่ ขนาด 3 มม.
จี้รูปพระอาทิตย์ ชุบนิกเกิลเงา ขนาด 2 ซม.
Braided leather bracelet with sun pendant - As seen in the Never Let Me Go series, this bracelet is based on the love legend Nuengdiao tells Palm; it is a symbol of Palm and Nuengdiao crossing paths and becoming a full sun.
Product Details
3 mm Double braided leather bracelet
2 cm glossy nickel sun-shaped pendant
---
---
© GMMTV SHOP. 2020. All Rights Reserved.