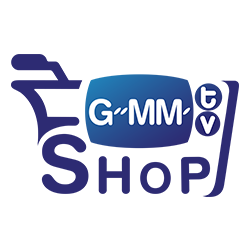 SIGN IN เข้าสู่ระบบ
|
REGISTER สมัครสมาชิก
BRIGHT-WIN PINS | เข็มกลัด ไบร์ท-วิน
SOLD OUT
เข็มกลัด ไบร์ท–วิน จำนวน 3 ชิ้นในแพคเกจเดียวกัน ดีไซน์เรียบหรูเป็นรูปไบร์ท และวิน ขนาด 3.7 ซม. อย่างละ 1 ชิ้น และเข็มกลัดรูปคู่ไบร์ท วิน ขนาด 5 ซม. อีก 1 ชิ้น ตัวฐานโลหะสีเงิน พิมพ์ออฟเซ็ทเคลือบเรซิน ด้านหลังติดเข็มตะปูตัวล็อคปีกผีเสื้อทั้ง 3 ชิ้น บรรจุแผงกระดาษอาร์ตการ์ดพิมพ์ ออฟเซ็ท 4 สี จะใช้ติดหมวก ติดเสื้อ ติดกระเป๋าก็สวย
ขนาด : 3.7 ซม. และ 5 ซม.
บรรจุ : 3 ชิ้น
วิธีใช้: ของที่ระลึก / ติดหมวก ติดเสื้อ ติดกระเป๋า
A special set of 3 pins of Bright-Win is up for grabs: 2 classic round button pins (3.7 cm) with pictures of Bright and Win each, silver metal base, offset printed pictures with resin coated finish; 1 Bright-Win picture (5 cm) button pin. All 3 pins come with butterfly lock closures, packed on a 4-color offset printing art card. Perfect decoration for caps, clothes or bags!
Size: 3.7 cm. and 5 cm.


---
---
© GMMTV SHOP. 2020. All Rights Reserved.