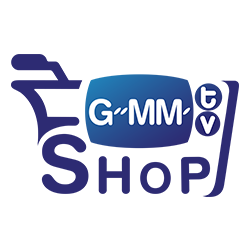 SIGN IN เข้าสู่ระบบ
|
REGISTER สมัครสมาชิก
POOR BOY T-SHIRT | ONLY FRIENDS เพื่อนต้องห้าม
เสื้อยืดสีขาวสกรีน POOR BOY เป็นเสื้อของแซน (เฟิร์ส คณพันธ์) ที่แซนเอาให้เรย์ (ข้าวตัง ธนวัฒน์) ใส่ในวันที่พาเรย์มานอนที่ห้องเพราะเมากลับบ้านไม่ได้ แล้วเรย์ก็ใส่กลับบ้านไป เป็นของที่เรย์เก็บไว้นึกถึงแซน จากซีรีส์ ONLY FRIENDS เพื่อนต้องห้าม เนื้อผ้า Cotton Nano Plus นุ่ม ใส่สบาย ระบายอากาศได้ดี
ไซซ์:
S (รอบอก 36 นิ้ว / ความยาว 27 นิ้ว)
M (รอบอก 38 นิ้ว / ความยาว 28 นิ้ว)
L (รอบอก 42 นิ้ว / ความยาว 29 นิ้ว)
XL (รอบอก 46 นิ้ว / ความยาว 30 นิ้ว)
XXL (รอบอก 48 นิ้ว / ความยาว 31 นิ้ว)
White T-shirt, screen printed the words 'POOR BOY' belonging to Sand (First Kanaphan) and given to Ray (Khaotung Thanawat) to wear on the night Ray stays over at Sand's because he's too drunk to go home, which Ray later takes home with him. Ray keeps it because it reminds him of Sand. From the series Only Friends. It is made of soft Cotton Nano Plus fabric, breathable and comfortable to wear.
SIZES:
S (CHEST 36" / LENGTH 27")
M (CHEST 38" / LENGTH 28")
L (CHEST 42" / LENGTH 29")
XL (CHEST 46" / LENGTH 30")
XXL (CHEST 48" / LENGTH 31")
In one order, you can order all products with different shipment dates (In stock, awaiting stock or pre-order products). However, all items will be shipped out together based on the farthest availability date in that order. Please check the dates specified in the delivery details again.

For domestic delivery only, we recommend you to separate pre-order items from non pre-order and awaiting stock items for faster delivery.

การสั่งซื้อสินค้าปกติ (In Stock), สินค้ารอผลิต (Awaiting Stock), สินค้าพรีออเดอร์ (Pre-Order) ที่มีกำหนดวันจัดส่งสินค้าแตกต่างกัน สินค้าทั้งหมดที่อยู่ในคำสั่งซื้อเดียวกัน จะถูกจัดส่งพร้อมกันตามกำหนดวันที่ระบุไว้ลำดับสุดท้ายของคำสั่งซื้อนั้นๆ

สำหรับการสั่งซื้อสินค้าที่จัดส่งภายในประเทศไทย แนะนำให้สั่งซื้อสินค้าปกติ (In Stock), สินค้ารอผลิต (Awaiting Stock) และสินค้าพรีออเดอร์ (Pre-Order) แยกออกจากกันคนละคำสั่งซื้อ เพื่อให้การจัดส่งสินค้าปกติเป็นไปตามกำหนด


---
---
© GMMTV SHOP. 2020. All Rights Reserved.