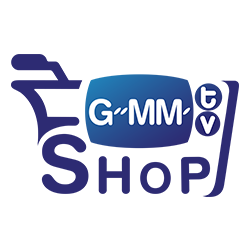 SIGN IN เข้าสู่ระบบ
|
REGISTER สมัครสมาชิก
DVD BOXSET ONLY FRIENDS เพื่อนต้องห้าม
ซีรีส์ร้อนแรงครบทุกรสทั้งดรามา โรแมนติก แอ็กชัน กับเรื่องราวที่เต็มไปด้วยความสัมพันธ์ที่ซับซ้อนของแก๊งเพื่อนตัวจี๊ดที่มีแอลกอฮอล์ นิโคติน ฟีโรโมน แสงสี และเสียงเพลง เป็นตัวนำพาให้พวกเขา แซน (เฟิร์ส คณพันธ์), เรย์ (ข้าวตัง ธนวัฒน์), ท็อป (ฟอส จิรัชพงศ์), มิว (บุ๊ค กษิดิ์เดช), บอสตัน (นีโอ ตรัย), นิค (มาร์ค ภาคิน) ได้เจอกับความสัมพันธ์ที่มีทั้งความรัก ความร้อนแรง และความลับ สู่ความสัมพันธ์ เพื่อน ที่ข้ามเส้นจนกลายเป็น เพื่อนต้องห้าม ทุกฉากประทับใจและความทรงจำจากในซีรีส์ รวมถึงเบื้องหลังการถ่ายทำสุด Exclusive ถูกรวบรวมไว้ในรูปแบบ DVD BOXSET ที่มาพร้อมกับของแถมสุดพิเศษที่ควรค่าแก่การสะสม
ใน Boxset ประกอบด้วย
• Boxset ขนาด 19.5 x 27.9 ซม.
• DVD จำนวน 7 แผ่น รวมซีรีส์ฉบับสมบูรณ์ทั้ง 12 EP uncut เวอร์ชัน (พร้อม English Subtitle) และมิวสิกวิดีโอเพลงประกอบซีรีส์ Only Friends เพื่อนต้องห้าม 2 เพลง พร้อมสกู๊ปเบื้องหลังการถ่ายทำซีรีส์ Only Friends เพื่อนต้องห้าม ที่ไม่เคยเห็นที่ไหน
• Photobook ขนาด 18 x 26.7 ซม. จำนวน 100 หน้า
• Photocard โปสเตอร์ซีรีส์ Only Friends เพื่อนต้องห้าม จำนวน 4 แบบ ขนาด 18 x 26.7 ซม. พร้อมลายเซ็นเฟิร์ส, ข้าวตัง, ฟอส, บุ๊ค, นีโอ และ มาร์ค
• Postcard ขนาด 4 x 6 นิ้ว จำนวน 12 ใบ
• Exclusive Photocard ขนาด 5.5 x 8.5 ซม. จำนวน 3 ใบ ผลิตจากวัสดุ PVC
• Negative film strip ขนาด 2 x 6 นิ้ว จำนวน 1 ใบ
พรีออเดอร์ตั้งแต่วันนี้ ถึง วันที่ 26 พฤศจิกายน 2566
This series is an exhilarating blend of multiple genres, including drama, romance, and action. It delves into the complex relationships among a group of wild friends–Sand (First Kanaphan), Ray (Khaotung Thanawat), Top (Force Jiratchapong), Mew (Book Kasidet), Boston (Neo Trai), Nick (Mark Pakin)–whose lives are shaped by the influences of alcohol, nicotine, pheromones, nightlife, and music, leading them to experience love, lust, and uncovering secrets that transform their friendship into a forbidden one. All unforgettable and iconic scenes in the series as well as behind-the-scenes are now included in this special DVD Boxset with exclusive and collectible premium gifts that are only available in this BOXSET!
Included in the BOXSET
• 1 BOXSET (19.5 x 27.9 cm)
• 7 DVDs: Uncut version complete 12 EPs (with English Subtitles), 2 Only Friends Ost. Music Videos, never-before-seen behind the scenes
• 1 Photobook: 100 pages (18 x 26.7 cm)
• 4 Photocards: 4 designs of Only Friends posters (18 x 26.7 cm) with autographs of First, Khaotung, Forces, Book, Neo, and Mark
• 12 Postcards: (4 x 6")
• 3 Exclusive Photocards: (5.5 x 8.5 cm), PVC material
• 1 Negative film strip: (2 x 6")
Pre-order opens now until November 26, 2023.
จัดส่งสินค้าตามลำดับคำสั่งซื้อตั้งแต่ปลายเดือนมกราคม 2567 เป็นต้นไป
All purchase orders will be shipped sequentially starting from late January 2024.
In one order, you can order all products with different shipment dates (In stock, awaiting stock or pre-order products). However, all items will be shipped out together based on the farthest availability date in that order. Please check the dates specified in the delivery details again.

For domestic delivery only, we recommend you to separate pre-order items from non pre-order and awaiting stock items for faster delivery.

การสั่งซื้อสินค้าปกติ (In Stock), สินค้ารอผลิต (Awaiting Stock), สินค้าพรีออเดอร์ (Pre-Order) ที่มีกำหนดวันจัดส่งสินค้าแตกต่างกัน สินค้าทั้งหมดที่อยู่ในคำสั่งซื้อเดียวกัน จะถูกจัดส่งพร้อมกันตามกำหนดวันที่ระบุไว้ลำดับสุดท้ายของคำสั่งซื้อนั้นๆ

สำหรับการสั่งซื้อสินค้าที่จัดส่งภายในประเทศไทย แนะนำให้สั่งซื้อสินค้าปกติ (In Stock), สินค้ารอผลิต (Awaiting Stock) และสินค้าพรีออเดอร์ (Pre-Order) แยกออกจากกันคนละคำสั่งซื้อ เพื่อให้การจัดส่งสินค้าปกติเป็นไปตามกำหนด


---
---
© GMMTV SHOP. 2020. All Rights Reserved.