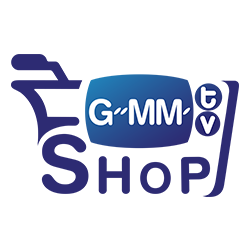 SIGN IN เข้าสู่ระบบ
|
REGISTER สมัครสมาชิก
WHATEVER CERAMIC MUG | A BOSS AND A BABE
แก้วเซรามิกจากซีรีส์ชอกะเชร์คู่กันต์ ด้านหน้าสกรีนลายการ์ตูนพิกเซลที่หมายถึงบอส (กันต์) ด้านหลังสกรีนคำว่า อะไรก็ได้ Whatever ที่เชร์ทำมาให้กับบอส เพื่อที่บอสจะสามารถใช้แก้วใบนี้ไปยื่นให้ที่ร้านกาแฟ
และบาริสต้าก็จะชงเมนูอะไรก็ได้ให้กับบอสโดยที่ไม่ต้องสั่ง เพราะเชร์ได้นัดแนะกับพนักงานเอาไว้หมดแล้ว
รายละเอียด
วัสดุ: แก้วเซรามิกสีขาวมาพร้อมฝาปิด
ขนาด: 12 oz
A ceramic mug from A Boss and a Babe series with a pixel cartoon character representing Boss Gun on the front and the word 'Whatever' screen printed on the back. Cher comes up with this idea so that the boss can just hand this mug to the barista and get a 'Whatever' coffee without having to order. Cher has everything ready just for his boss!
Product details
Materials: White ceramic mug with a lid
Size: 12 oz
In Stock
จัดส่งสินค้า ภายใน 5-10 วันทำการ | Shipping within 5-10 working days.
In one order, you can order all products with different shipment dates (In stock, awaiting stock or pre-order products). However, all items will be shipped out together based on the farthest availability date in that order. Please check the dates specified in the delivery details again.

For domestic delivery only, we recommend you to separate pre-order items from non pre-order and awaiting stock items for faster delivery.

การสั่งซื้อสินค้าปกติ (In Stock), สินค้ารอผลิต (Awaiting Stock), สินค้าพรีออเดอร์ (Pre-Order) ที่มีกำหนดวันจัดส่งสินค้าแตกต่างกัน สินค้าทั้งหมดที่อยู่ในคำสั่งซื้อเดียวกัน จะถูกจัดส่งพร้อมกันตามกำหนดวันที่ระบุไว้ลำดับสุดท้ายของคำสั่งซื้อนั้นๆ

สำหรับการสั่งซื้อสินค้าที่จัดส่งภายในประเทศไทย แนะนำให้สั่งซื้อสินค้าปกติ (In Stock), สินค้ารอผลิต (Awaiting Stock) และสินค้าพรีออเดอร์ (Pre-Order) แยกออกจากกันคนละคำสั่งซื้อ เพื่อให้การจัดส่งสินค้าปกติเป็นไปตามกำหนด


---
---
© GMMTV SHOP. 2020. All Rights Reserved.