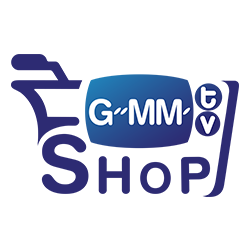 SIGN IN เข้าสู่ระบบ
|
REGISTER สมัครสมาชิก
BAD BUDDY ILLUMINATION BUCKET HAT
SOLD OUT
หมวกทรงบักเก็ต สกรีนลายสัญลักษณ์ต่างๆ จากซีรีส์แค่เพื่อนครับเพื่อน สีสันสดใส OFFICIAL MERCHANDISE จากงาน BAD BUDDY ILLUMINATION
ขนาด: รอบศีรษะ 55 ซม. ปีกกว้าง 5.5 ซม.
บรรจุ: 1 ชิ้น
วิธีใช้: สำหรับสวมใส่ศีรษะ
BUCKET HAT SCREEN PRINTED WITH ICONIC DESIGNS AND SYMBOLS OF 'BAD BUDDY SERIES'–OFFICIAL MERCHANDISE FROM BAD BUDDY ILLUMINATION EXHIBITION
SIZE: HEAD CIRCUMFERENCE 55 CM, BRIM WIDTH 5.5 CM
QUANTITY: 1
DIRECTIONS FOR USE: FOR WEARING AS HEADWEARS
---
---
© GMMTV SHOP. 2020. All Rights Reserved.